Hostinger Web Hosting Review
Hostinger is one of the well-known names in the hosting market because of its cheap plans and lightning-fast loading speeds. The European host offers one of the cheapest yet feature-filled plans with many quality services getting it a well-deserved spot on our list.

Uptime:
The host provides a dependable average uptime of 99.95%, which means your website will be down only for a few hours in the course of a year. So, it won't affect your traffic. It is a solid uptime that will keep on the web at all times.
Loading Speed:
Loading speeds of Hostinger are one of the fastest in the market. In many parts of the world, the speeds are faster than any other hosting provider courtesy of its SSD storage and seven data centers around the world.

Support:
Hostinger has decent 24/7 support to solve all your hosting related problems. In addition to the support, the host also provides a knowledge base with multiple articles written on different problems the customers may face.
Free Bies:
As for the price and services, the host includes many services like free SSL, free email, two databases, managed, and optimized WordPress. All of these services, coming in a dollar per month is a very appealing deal. The price of the hosting is exceptionally low even after renewal at $2.15 per month. In case you still don't like it, you can claim your money back within the first 30 days.

The host lacks full scalability as there are no plans for dedicated hosting. You get shared, VPS, and cloud hosting plans for Hostinger. Just like HostGator, Hostinger also has Windows VPS hosting options. So, good news for people who prefer windows hosting.
Reviews on Other Platforms
According to all three of the review platforms, Hostinger is an excellent web hosting provider as the host gets a 4-star rating on both tech publications and a 4.3-star rating on Trustpilot.
Hostinger General Info & Hosting Overview
| Specification | Value |
| --- | --- |
| | |
| | |
| | |
| | |
| | |
| | No free website migration |
| | 30-day money back guarantee |
Best Web Hosting Companies
Hostinger Prices, Hosting Plans: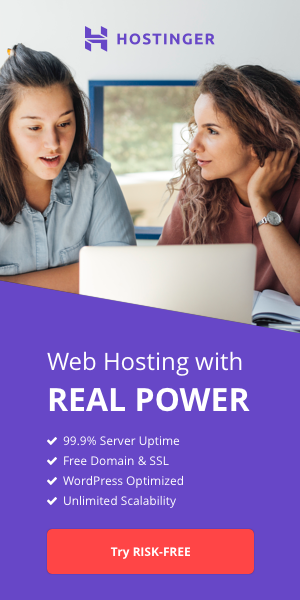 Pros & Cons of Using Siteground Hosting
Hostinger is an excellent option for hosting if you are looking for a cheap yet fast hosting provider. The loading speeds you get with this hosting are actually a lot better than many big names in the hosting market.

Despite the lowest plan coming under just a dollar, the uptime and loading speeds are one of the best you can get. Things do not end here as you also get some good scalability options. But if you are looking for dedicated servers, you will have to look elsewhere.

Like HostGator, Hostinger also offers both Windows and Linux hosting options. Therefore, if you need a fast server with Windows hosting on it, Hostinger is an excellent host for you. Also, like DreamHost, you also see a custom control panel instead of a cPanel called Hpanel.

The downside of Hostinger is it's hard to find support and slow to connect support. The prices also increase on renewal. But if you can get the three-year plan to avoid such a situation. As for the support, if you can wait, the quality of support is of just the standard you notice with any usual hosting provider.

As for if you should buy or not, the answer is you should as you are getting SEO and user-friendly loading speeds and uptime. If for some reason, you are not satisfied, you can claim your money back in the first 30 days.
Disclosure of earnings: we use affiliate links in some of the hosting services that appear on this page. This helps our site cover the costs of the site, Thanks for your support. 
Read more